The doctors at Precision Vascular and Interventional (Precision VIR) strongly feel that the best care of chronic and critical limb ischemia patients requires a team approach with podiatrists and wound care doctors. These patients with arterial ischemic wounds, especially those in diabetic patients, require the off-loading and wound care that a well-trained podiatrist can provide. The vascular specialists at Precision provide the evaluation and treatment to allow optimal blood flow for wound healing.
Unfortunately, foot ulcers appear in up to a quarter of patients with diabetes. In 2005, approximately 1.6 million patients in the United States were living with amputations, and that number is expected to double by 2050. More generally, peripheral arterial disease (PAD) affects 12% of the general population in the US, and a large portion of these patients are at risk of developing ischemic wounds. With an aging population, these numbers are expected to continue to rise.
In 2016, The Society for Vascular Surgery (SVS), along with the American Podiatric Medical Association (APMA) published recommendations concerning the joint management of the diabetic foot. These recommendations emphasize the importance in vascular evaluation, surveillance and treatments.
At the age of 50, all patients with diabetes should have ankle brachial index (ABI) testing. All patients with a prior diabetic foot ulcer and a history of or previous intervention for PAD or cardiovascular disease should have ABI tests with evaluation of toe pressures annually.
For all patients with diabetic foot ulcers, clinicians should annually assess pedal perfusion via ABI testing, foot and ankle Doppler arterial waveforms, and toe systolic or transcutaneous oxygen pressure testing.
Patients with a diabetic foot wound and PAD should have endovascular or surgical bypass therapy intervention.13
In 2010, in the Journal of Vascular Surgery, the SVS and APMA published a list of several key aspects of the diabetic foot care team, comprised of vascular specialists and podiatrists. The critical elements of the diabetic checklist of the diabetic foot care team include:
Ability to perform hemodynamic and anatomic vascular assessment with revascularization, as necessary.
Ability to perform biomechanical and podiatric assessment with surgical and non-surgical intervention as necessary
Ability to perform a peripheral neurologic examination
Ability to perform wound assessment and staging/grading of infection and ischemia
Ability to perform site-specific bedside and intra-operative incision and debridement
Ability to initiate and modify culture-specific and patient appropriate antibiotic therapy
Ability to perform appropriate pedal surveillance monitoring to evaluate the risk of a foot to develop diabetic problems
Ability to reduce risk of re-ulceration and infection by various protective mechanisms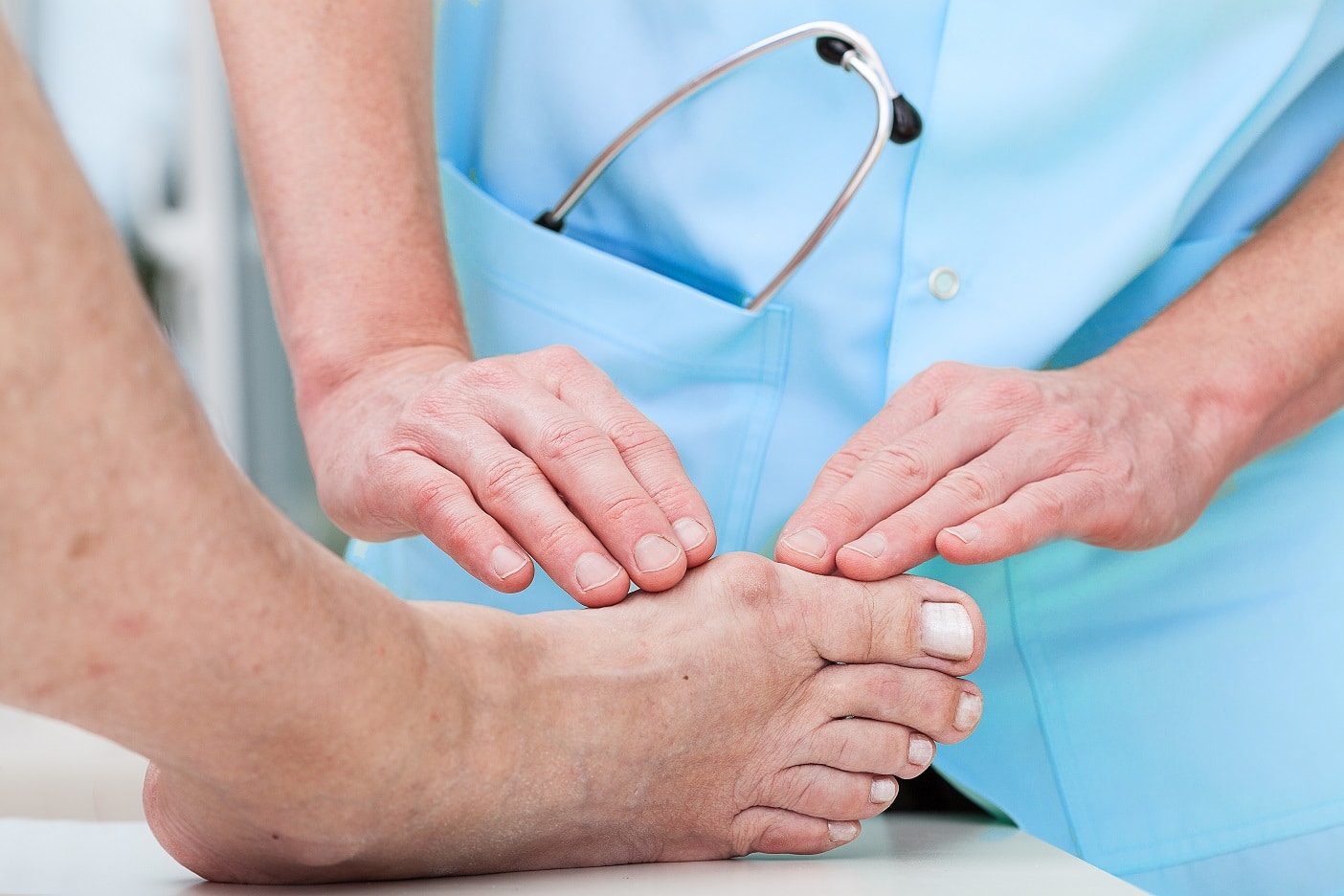 Vascular Doctors Strive To Deliver Best Patient Care
The vascular specialists at Precision VIR work closely with podiatrists to deliver the best patient care possible. By optimizing the arterial flow to the foot, these wounds are able to heal faster and are less likely to result in amputation. Many of the patients at Precision VIR have been successfully treated for ischemic arterial wounds and foot pain without the need for vascular bypass procedures. Procedures such as atherecetomy, angioplasty and arterial stenting can provide patients with long-lasting, limb-saving perfusion to their foot so that they can avoid amputation.
Meet Our Expert Doctors
If you are a health provider or patient, please contact Precision VIR for more information or to schedule an appointment. Our top vascular specialists at Precision VIR will take the time to answer your questions about our state-of-the-art procedures. Call us at 214-382-3200 or complete the form below.
Precision VIR serves the DFW area including Dallas, Fort Worth, Carrollton, Richardson, Garland, Mesquite, Highland Park, University Park, Park Cities, Plano, Frisco, McKinney, Arlington, Irving, Grand Prairie, Denton, Lewisville and all of North Texas.
This information is not a substitute for professional medical advice. Prior to starting any new treatment or questions regarding a medical condition, always seek the advice of your doctor or other qualified health provider.
References:
Hingorani A, LaMuraglia GM, Henke P, et al. The management of diabetic foot: A clinical practice guideline by the Society for Vascular Surgery in collaboration with the American Podiatric Medical Association and the Society for Vascular Medicine. J Vasc Surg. 2016; 63(2 Suppl):3S-21S.
Sumpio BE, Armstrong DG, Lavery LA, Andros G; SVS/APMA writing group. The role of interdisciplinary team approach in the management of the diabetic foot: A joint statement from the Society for Vascular Surgery and the American Podiatric Medical Association. J Vasc Surg. 2010;51 (6): 1504–6.