Microphlebectomy: A Successful Solution for Varicose Veins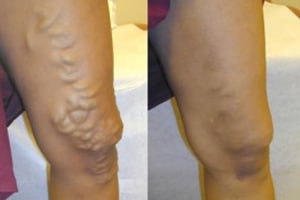 Microphlebectomy is a procedure that involves removal of the varicose veins through tiny surgical incisions. This is the recommended treatment for large superficial varicose veins. Due to their size and location, these veins cannot be effectively treated with sclerotherapy and are superficial to the skin to treat with ablation.
What Are the Benefits of Microphlebectomy?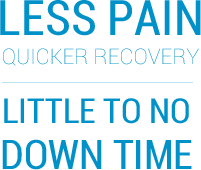 Removal of the veins with microphlebectomy results in quicker healing, less pain, and a better cosmetic result than would occur without this treatment.
Minimally invasive
Usually only requires local anesthesia to numb the skin over the vein
Little or no down time
Usual daily activities resumed immediately following the procedure
How Does Microphlebectomy Work?
With microphlebectomy, varicose veins are removed through small incision, which leave virtually no scars. Microphlebectomy can also be used as an adjunctive therapy in addition to ablation or ultrasound guided sclerotherapy, if a portion of the varicose vein's course goes deeper under the skin's surface. With microphlebectomy, patients wear compression dressing usually for 1-2 week followings the procedure. One of our specialists at Precision VIR will advise you on the microphlebectomy process.
Precision VIR is the first independent Vascular and Interventional Radiology practice in North Texas, established in 2012. We focus on minimally invasive procedures and surgeries that are the safest and most efficient for our patients.
Meet Our Expert Doctors
Request Appointment
At Precision VIR we tailor your treatment plan based on the location and severity of disease with maximum safety, cosmetic effect and long term symptom relief in mind. For a consultation with one of our expert doctors, please contact us at 214-382-3200 or complete the form below.
Precision VIR serves the DFW area including Dallas, Fort Worth, Carrollton, Richardson, Garland, Mesquite, Highland Park, University Park, Park Cities, Plano, Frisco, Allen, McKinney, Flower Mound, Lewisville, Denton, Arlington, Irving, Grand Prairie and all of North Texas.
This information is not a substitute for professional medical advice. Prior to starting any new treatment or questions regarding a medical condition, always seek the advice of your doctor or other qualified health provider.