Experiencing Leg Heaviness and Fatigue?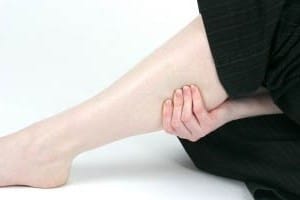 The sensation of heavy legs, often described as having lead weights stuffed inside your pants, is a very common symptom of lower extremity venous insufficiency.
The heaviness is often worse after long periods of standing or sitting. At times, the heavy leg sensation may be chronic.
The cause of leg heaviness is multi-factorial and may relate to increased venous pressures in the legs due to venous reflux. The heavy sensation is often accompanied by easy leg fatigue.
At Precision VIR, we are experts in the field and will do our best to help you both understand and treat the problem.
Request an Appointment
If you are suffering from a vein disorder, please make an appointment with one of our specialists who can advise you on your treatment options. Call us today at 214-382-3200 to schedule your consultation or complete the form below.
Precision VIR serves the DFW area including Dallas, Fort Worth, Carrollton, Richardson, Garland, Mesquite, Highland Park, University Park, Park Cities, Plano, Frisco, Allen, McKinney, Flower Mound, Lewisville, Denton, Arlington, Irving, Grand Prairie and all of North Texas.
This information is not a substitute for professional medical advice. Prior to starting any new treatment or questions regarding a medical condition, always seek the advice of your doctor or other qualified health provider.