Leg Cramping is a Common Symptom of Venous Disease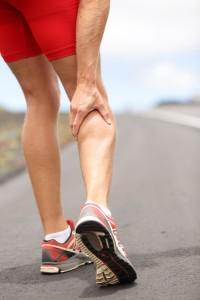 An extremely common symptom of venous disease in the legs is cramping. Cramping is most often worse at night, or after a long day of sitting or standing. The cramping sensation is often an indication that fluid is accumulating during the day due to increased venous pressure in the legs which then contracts at night.
The experts at Precision VIR can perform an ultrasound to determine if your leg cramping is due to venous insufficiency.
At Precision VIR, we are experts in the field of venous disease and will do our best to help you both understand and treat the problem. Our doctor specialists have extensive experience with all types of vein patients.
Precision VIR utilizes many state-of-the-art modalities to treat veins of all sizes. Our vascular experts will carefully evaluate each patient and confer with the patient to formulate an individualized treatment plan. The goal of medical treatment is to eliminate venous insufficiency and restore proper venous circulation by eliminating any refluxing veins, varicose veins, and spider veins. The choice of medical treatment depends upon the severity, size, location, and depth of the diseased veins.
At Precision VIR, Excellent Patient Care Is Our Passion
As specialists in the field of venous disease, we have extensive experience with all types of vein disorder patients. We can easily diagnose venous disease and treat it even at an advanced stage.
Meet Our Expert Doctors
Request an Appointment
If you have vein symptoms, make an appointment with our specialists for an evaluation. If your veins need treatment, the experienced physicians at Precision VIR will create an individualized plan to help you get the best results. Call us today at 214-382-3200 to schedule your consultation or complete the form below.
Precision VIR serves the DFW area including Dallas, Fort Worth, Carrollton, Richardson, Garland, Mesquite, Highland Park, University Park, Park Cities, Plano, Frisco, Allen, McKinney, Flower Mound, Lewisville, Denton, Arlington, Irving, Grand Prairie and all of North Texas.
This information is not a substitute for professional medical advice. Prior to starting any new treatment or questions regarding a medical condition, always seek the advice of your doctor or other qualified health provider.