How to Prevent Varicose Veins During Pregnancy and Beyond:
Mobility is the key. Walking is a healthy way to improve circulation in the legs while helping to prevent clots and varicose veins forming.
Avoid crossing your legs to decrease pressure in your legs. Crossing your legs increases the pressure felt by your veins dramatically and can lead to leg swelling and vein problems.
Practice elevating your legs during pregnancy. This will decrease the pressure in your legs to lessen the stress on your veins.
Maintaining a healthy diet and appropriate weight in pregnancy determined by your Obstetrician can help decrease the stress on your legs and veins.
Excess heat exposure such as in hot tubs, baths and saunas cause the veins to distend. This can lead to pooling of the blood in your legs.
Wearing properly fitted compression stockings or hosiery will help decrease the high pressure in your legs during pregnancy. By reducing leg swelling, you will preserve the veins and help prevent varicose veins forming.
The doctors at Precision VIR can advise you on ways to prevent issues with veins naturally. There are also many health blogs on this topic with useful information.
Varicose Vein Care During Pregnancy
Varicose veins occur when your vein isn't functioning properly. Veins have one-way valves that prevent blood from flowing backwards. When these valves fail, blood begins to collect in the vein rather than continuing toward your heart. Varicose veins often affect the legs because they are the farthest from the heart and gravity makes it harder for the blood to flow upward.
Leg pain, swelling (veins are swollen), fatigue and varicose vein formation is a common problem in pregnancy and beyond. Sometimes these problems are of a pure cosmetic nature or could be due a more chronic underlying condition.
If you experience any of these symptoms you may benefit from a consultation with one of our vascular experts at Precision. We offer fitted compression hosiery during your consultation if necessary. At our office we provide a comprehensive approach to achieving patient recovery.
Top Notch Vein Care During Pregnancy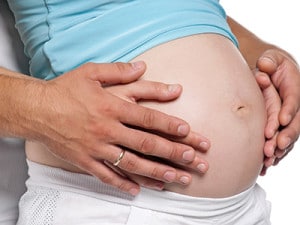 At Precision VIR, our goal is to deliver the most innovative, effective, safest and compassionate medical care. We specialize in minimally invasive interventions treating a wide gambit of conditions. Our top notch team has expertise in all vascular disease and all minimally invasive procedures. We are committed to excellence in the field of Interventional Radiology and minimally invasive surgery. At Precision VIR, we focus on being expert consultants to our referring physicians as well as providing top notch care to our patients.
Expert Consultants: Varicose Veins During Pregnancy
Our team is committed to superior patient care, research and education. The commitment of our staff, physicians and nurses to our mission permits us to maintain a high quality environment serving our patients and the community. Known for their expertise, our doctors are often called upon to teach their techniques to surgeons around the country.
Ready to schedule an appointment?
At Precision VIR, our doctors will take the time to answer all of your questions related to varicose veins and vein care during pregnancy.
Please call us directly at 214-382-3200 to schedule your appointment with one of our expert doctors. Or you may complete the form on this page so one of our team members can follow up with you to schedule a day, time and location for your convenience.
We are excited to meet you!
More resources: Click here to read a comprehensive guide for pregnant women to manage varicose and spider veins during pregnancy.
Precision VIR serves the DFW area including Dallas, Fort Worth, Carrollton, Richardson, Garland, Mesquite, Highland Park, University Park, Park Cities, Plano, Frisco, Allen, McKinney, Arlington, Irving, Grand Prairie, Flower Mound, Denton, Lewisville and all of North Texas.
This information is not a substitute for professional medical advice. Prior to starting any new treatment or questions regarding a medical condition, always seek the advice of your doctor or other qualified health provider.