Kim Thomas' interest in medicine was peaked while studying ballet at the University of Cincinnati's College-Conservatory of Music where an injury led her to work with world-class sports medicine physicians and physical therapists.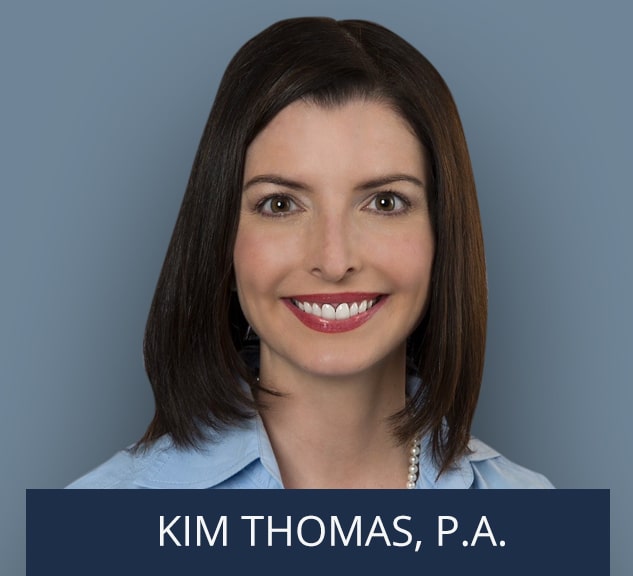 Kim was drawn to the caregivers' knowledge and expertise and their attention to the health and welfare of their patients. As a result, she pursued a field where she could provide quality, compassionate care to others.
Kim went on to earn a Master of Science in Physician Assistant Studies at Baylor College of Medicine in Houston, Texas where she graduated with Honors. Upon graduation, she worked in cardiovascular and thoracic surgery and had the pleasure of caring for surgical patients from initial evaluation to surgery and post-operative follow-up. With her transition to Interventional Radiology, Kim enjoys helping patients with vein and artery issues gain back their health.
She currently serves on the Society of Interventional Radiology's Nurse Practitioner/Physician Assistant Section Governing Council and is Acting Chairman for their Continuing Medical Education Committee.
MAKE AN APPOINTMENT
By the Numbers
Years as a nurse: 15+
Interventional Radiology: 14
Years at Baylor Scott & White Dallas: 8
Philosophy & Approach
"I like to abide by the Golden Rule: love your neighbor as yourself. I try to care for my patients the way I would want to be cared for."
Her Passion in Medicine
"I enjoy educating patients on their disease processes and walking them through procedures or processes from start to finish."
Favorite Quote
Teddy Roosevelt: "People don't care how much you know until they know how much you care."
Her Alma Mater
"University of Cincinnati: It was a great place to learn and grow, I loved the friends I made and met my husband there."
Hobbies & Interests
"My hobbies include ballet, cooking, children's ministry."
MAKE AN APPOINTMENT