Is Treatment for Peripheral Artery Disease (PAD) Right For You?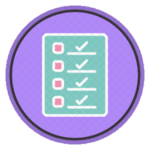 Painful muscle cramping in hips, thighs or calves when walking, climbing stairs or exercising? Pain goes away when you rest? Coldness in your lower leg or foot? Leg numbness or weakness?
Wondering if Peripheral Artery Disease (PAD) treatment is right for you? Download our FREE PAD Check List to help you decide:
Peripheral Artery Disease (PAD) Treatment
Precision VIR is the first independent Vascular and Interventional Radiology practice in North Texas, established in 2012. We focus on minimally invasive procedures and surgeries that are the safest and most efficient for our patients. We are the leaders in vascular disease diagnosis and treatment, venous disease and vein care, treatment of women's health: pelvic congestion syndrome and uterine fibroids.
FREE PAD Check List
With multiple locations in the DFW region, Precision VIR physicians are committed to delivering outstanding and safe care with compassion and concern for all of our patients.
PAD Treatment
Our treatments usually replace archaic surgeries used in the past to treat venous disease. There are no large incisions, reduced risk, less pain and shorter recovery times. We focus on venous disease diagnosis, management and treatments including all the latest and innovative procedures. The procedures can be safely performed in an office or outpatient setting. We treat all facets of venous disease and are experts at all aspects of treatment from cosmetic to complex medical venous disease.
Our physicians are Board Certified Vascular Specialists trained in Vascular and Interventional Radiology.
What You Can Expect
Our practice efforts are geared towards patients' goals. Much of our testing and procedures are done on premise or in one of our centers of excellence, ensuring that patient safety and comfort is our first priority. Our outpatient offices are consistently serene, and spotlessly clean.
Our staff always strives to maintain the highest professional standards by providing patients with a comfortable and safe environment. Your needs as the patient are of the utmost importance.