Vein disease can develop slowly, taking years to become symptomatic. Although signs and symptoms range from mild discomfort to sharp pain, all have one thing in common: ignoring vein disease allows the underlying venous insufficiency issue to progress. People often don't get the right treatment until their disease reaches a critical point. That's why it is important you spot vein disease in family, friends and relatives early on. 
Varicose Veins: An Indicator of Vein Disease
Your family member or friend is likely to suffer from varicose veins if the following signs and symptoms are present:
Big, dilated, cord-like veins that are noticeable below the surface of the skin
Heavy and/or achy legs
Throbbing or cramping pain in legs: Pain caused by venous disease often improves with walking or by raising the legs in contrast to the pain of arterial disease, which gets worse with exercise
Swollen ankles and feet
Itchiness in legs and ankles
Burning sensations in legs
Pain or tenderness along the course of a vein
Restless legs
Night cramps
Skin changes like discoloration in the area affected by varicose veins
Swelling and inflammation of veins
What can be done for Varicose Veins?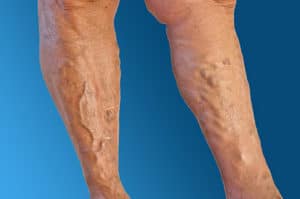 The engorged, tortuous veins can be dangerous because they carry the wrongly directed, oxygen-poor, lactate-filled venous blood back into an already congested limb. So, it's always best to consult a doctor and get your friend, family member or relative assessed for vein disease. The key goal of treating varicose veins is the removal of these faulty pathways, which can restore the venous drainage. Sclerotherapy, laser therapy, radiofrequency or laser ablation, or phlebectomy are the techniques employed by the vascular surgeon to get rid of the unsightly veins and slow the progression of vein disease.
Apart from these techniques, certain lifestyle measures can prevent the varicose veins and vein disease disease from worsening as follows:
1. Constant use of compression stockings
The hosieries are worn under the doctor's recommendation. The resultant pressure prevents the blood from re-pooling into the legs and minimizes leg swelling.
2. Avoiding prolonged standing or sitting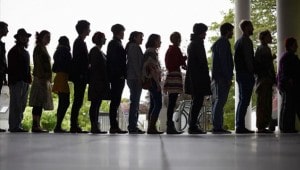 Long periods of standing or sitting (including sitting with crossed legs) cause the blood to collect in the enlarged leg veins. Moving around will help facilitate the blood flow through the leg veins.
In addition, simple exercises like wiggling the toes or stretching the ankles when prolonged sitting is necessary may also help improve the flow through the veins.
3. Controlling body weight
Excess body weight exerts more pressure on the congested veins.
4. Elevating your legs when sitting or sleeping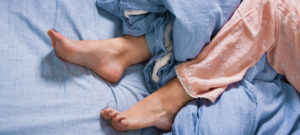 Try elevating the legs periodically to facilitate blood circulation. Elevation above the level of the heart also provides a great deal of benefit to the swollen veins.
5. Avoid wearing high heels for a long time
High heels alter the calf pump, which is supposed to propel the blood to the deep veins and up to the heart. The result is worsening of varicosities.
6. Avoid wearing tight clothing
Tight clothing especially around the waist, upper thighs, and legs may interrupt the flow of blood through the veins, further increasing the pooling of blood and leg swelling.
7. Avoiding constipation
Although not strong risk factors, chronic constipation and straining at the stools may aggravate varicose veins leading to vein disease. Hence, drinking enough water and taking a high-fiber diet to prevent constipation may prevent the varicose veins from worsening further.
Is Treatment for Vein Disease Right For Your Family Member?
Wondering if treatment for vein disease is right for your friend, family member or relative? Download our FREE Venous Check List to help you decide!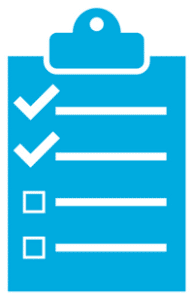 At Precision VIR, Excellent Patient Care Is Our Passion
Our office-based practice is unique. It focuses on procedures that can be safely performed in an office or outpatient setting. This allows us to concentrate on delivering high quality clinical care and superb patient services to your family members and relatives. Our physicians have the unique technical skills and knowledge required to treat varicose veins and vein disease procedures safely and successfully.
Meet Our Expert Doctors
FOR MORE INFORMATION ABOUT OUR TREATMENT OPTIONS FOR Varicose Veins and VEIN DISease PLEASE CONTACT US.
To schedule an appointment please call us at 214-382-3200 or complete the form below.
Precision VIR serves the DFW area including Dallas, Fort Worth, Carrollton, Richardson, Garland, Mesquite, Highland Park, University Park, Park Cities, Plano, Frisco, Allen, McKinney, Flower Mound, Lewisville, Denton, Arlington, Irving, Grand Prairie and all of North Texas.
This information is not a substitute for professional medical advice. Prior to starting any new treatment or questions regarding a medical condition, always seek the advice of your doctor or other qualified health provider.