Vascular disease affects the blood vessels (arteries or veins) that supply and drain blood to and from the body parts respectively. These pipe-like vessels can become prone to disease due to a variety of factors. Although the signs and symptoms of the venous and arterial disease are completely discrete, it is important that you spot them on time and save your loved one's life. This is especially pertinent for Peripheral Vascular Disease (PVD).
Peripheral Vascular Disease (PVD) and Peripheral Arterial Disease (PAD)
The symptoms of Peripheral Vascular Disease (PVD), also known as Peripheral Arterial Disease (PAD), are from reduced blood flow through the narrowed arteries clogged by fatty plaques:
1. Cramping or burning pain in the calf, thigh, or even hip muscles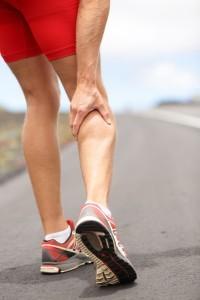 If your family member complains of experiencing cramping pain while walking, climbing stairs or doing any other type of exercise, he/she may be suffering from Peripheral Vascular Disease (PVD). Resting or sitting down for a few minutes will help relieve the pain. However, this typical feature of PVD—known as "intermittent claudication" in the medical world—is experienced by only 2% of people above 65 years. This symptom recurs when the affected person has walked for the same distance that triggered the pain initially.
2. Legs feel heavy, numb, weak and/or cold
3. Loss of hair from legs
4. Skin changes
The color of the legs may turn pale or bluish due to poor blood flow. The skin then becomes shiny. In later stages, it dries up, dies, and turns black due to complete cut-off of blood supply—a condition referred to as gangrene.
5. Toenails grow poorly
6. Wounds, cuts, or sores on legs and feet do not heal quickly or fail to heal at all
Because the blood flow is inadequate, the feet of people with Peripheral Vascular Disease (PVD) are prone to damage. The risk of foot problems is even greater if your loved one is a diabetic and has PVD at the same time.
7. Calf muscle area becomes smaller
The reduced blood supply to the calf muscles will cause them to shrink over time. A study on people with Peripheral Vascular Disease (PVD) versus those without PVD showed a significant shrinkage of the affected calf muscles in the former group.
8. Poor functional performance
Even if the above-listed telltale symptoms of Peripheral Vascular Disease (PVD) are absent, the functional performance of your loved one is likely to be compromised. Moreover, the poorer the activity level, the greater is the loss of mobility and death in late stages.
What can you do about the signs and symptoms of Peripheral Vascular Disease (PVD) in your loved one?
While consulting a doctor is of utmost importance, there are a few measures that you can take to minimize the impending complications of Peripheral Vascular Disease (PVD) in your loved one. Some of these include:
1. Advise to quit smoking
Smoking worsens PAD. Advise your loved one to quit smoking and seek out help from a smoking cessation program.
2. Dietary precautions
As we know that build up of fat in arteries is a key trigger of Peripheral Vascular Disease (PVD), integrating a heart-healthy diet makes sense. Apart from that, taking foods rich in folic acid, vitamin B12, and vitamin D can also slow the progression of PVD.
3. Exercise rehabilitation programs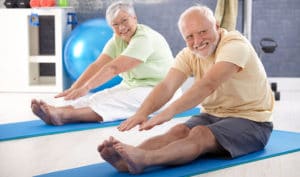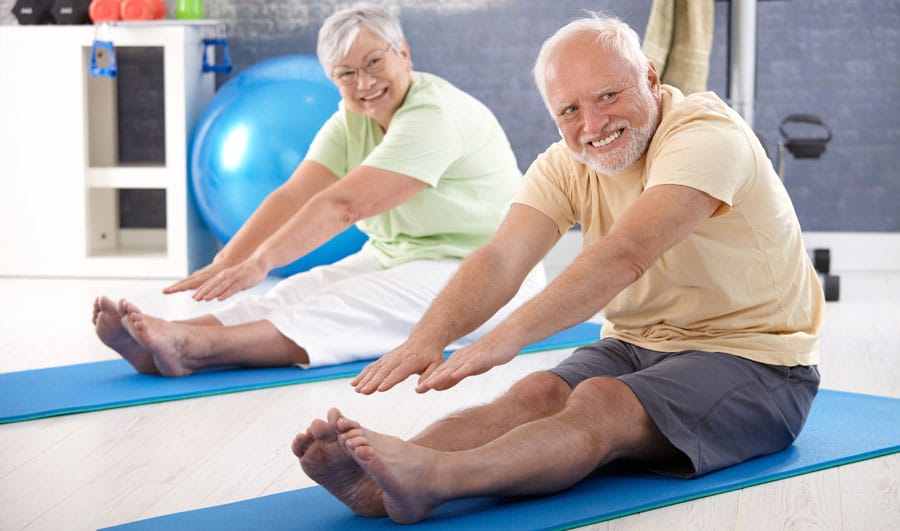 Supervised exercise therapy shows a potential to benefit people with Peripheral Vascular Disease (PVD) by maintaining or improving the walking distance, lessening physical disability, and lowering the risk of heart disease.
4. Ensure adherence to medications
If your family members take medications to control blood pressure, cholesterol, or blood sugar, double check the compliance to their prescription. Peripheral Vascular Disease (PVD) tends to aggravate if these factors aren't controlled optimally.
5. Careful foot care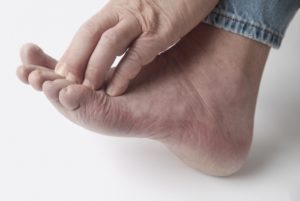 Because foot problems are common in Peripheral Vascular Disease (PVD), taking care of feet is a vital component of treatment. A few strategies to implement are as follows:
Wash your loved one's feet every day with lukewarm water and a gentle soap.
Dry the feet thoroughly, also making sure to dry the skin between the toes.
Moisturize the feet using a non-alcohol cream or lotion but avoid the area between the toes.
Trim and file toenails. If the nails are hard to cut, take your family member to a doctor who can trim them without incurring any complication.
Check their feet on a daily basis.
Have them wear shoes and socks at all times.
Meet Expert Peripheral Vascular Disease Doctors in Dallas
Precision VIR specialists will take the time to answer your questions about Peripheral Vascular Disease (PVD) and the advanced procedures offered. If you think your loved one needs treatment, request an appointment for an evaluation with an expert PVD doctor in Dallas at Precision VIR. Your doctor will create an individualized plan to help get the best results for your family member.
Meet Our Expert Doctors
Request an Appointment
To schedule an appointment please call 214-382-3200 or complete the form below.
Precision VIR serves the DFW area including Dallas, Fort Worth, Carrollton, Richardson, Garland, Mesquite, Highland Park, University Park, Park Cities, Plano, Frisco, Allen, McKinney, Flower Mound, Lewisville, Denton, Arlington, Irving, Grand Prairie and all of North Texas.
This information is not a substitute for professional medical advice. Prior to starting any new treatment or questions regarding a medical condition, always seek the advice of your doctor or other qualified health provider.