Meet Ellen*, a 71-year-old woman, who developed blood clots in legs after undergoing extensive back surgery. Here's how it happened:
The day after Ellen's back surgery, she felt severe pain and swelling in her left leg. She also had some pain and swelling in the right leg. She stated, "My legs were in so much pain that I could hardly sleep. The swelling got so bad that I was physically unable to lift my legs without assistance because of the heaviness and swelling from the blood clot."
"My legs were in so much pain that I could hardly sleep"
Ellen immediately had an ultrasound. This showed extensive deep vein thrombosis (DVT) in both legs. On the left side, the DVT extended from behind her knee to above the groin. On the right side, the DVT was in the groin. The left side DVT was so severe that it completely blocked the vein. This caused backward blood flow and increased congestion, leading to her severe pain and swelling. She was immediately placed on a blood thinner medication to prevent the blood clots in legs from getting bigger.
Dr. Jaryd Stein, an expert vein doctor at Precision VIR in Dallas, Texas, consulted Ellen. Since the DVTs were fresh, Dr. Stein advised that the chance for them to break was a major concern. Therefore, he placed an IVC (Inferior Vena Cava) filter into the main vein of Ellen's abdomen to prevent the blood clot from dislodging and migrating to her lungs.
Something also had to be done about the extensive blood clots in legs. After placing the IVC filter, Dr. Stein performed an endovenous mechanical and pharmacological thrombolysis. This procedure is the removal of the blood clot and infusing a potent clot breaking medication to reduce and resolve the DVT. If this procedure was not performed in a timely manner, Ellen may have had to deal with lifelong leg pain and swelling. Fortunately Dr. Stein successfully removed about 95% of the blood clots in the legs. Ellen noticed immediate relief of the pain and swelling.
Ellen was very thrilled and appreciative of the results. She is now recovered from her back surgery and undergoing physical therapy. She explains "If the pain and swelling had not improved, I would not have been able to move around and undergo the extensive physical therapy required after my back surgery." If you have similar symptoms please contact Precision VIR at 214- 382-3200 or complete the form below.
What is a deep vein thrombosis (DVT)?
A deep vein thrombosis (DVT) is a blood clot that forms in the deep large veins of the pelvis, legs, thighs, or arms. A DVT can reduce or block the flow of blood in a vein. It may dislodge and travel in the bloodstream, causing a stroke, pulmonary embolism, heart attack, or death. DVT is a potentially life-threatening condition and requires immediate medical attention. DVTs may be treated with medications and/or minimally invasive procedure. Blood clots rarely dissolve completely on their own and can often lead to permanent damage of the veins and possible life-long side effects called Post-thrombotic Syndrome (PTS), which is pain and swelling of the affected arm or leg.
Deep vein thrombosis is caused by many factors. They are very common from most extensive back surgeries, knee or hip replacement, or any major surgeries that cause prolonged immobility. Additional risks include sedentary lifestyle, cancer, dehydration, and underlying genetic clotting disorders.
Read About DVTs on Our Blog
"Dr. Stein Went Above and Beyond"
Ellen states, "I was fortunate to have been referred to Dr. Stein. He was very thorough in his explanation and confidently had a definitive plan of treatment. Dr. Stein went above and beyond what other doctors do. Dr. Stein's staff was wonderful. They were caring and professional with great bedside manner. They even addressed any concerns after hours and on weekends."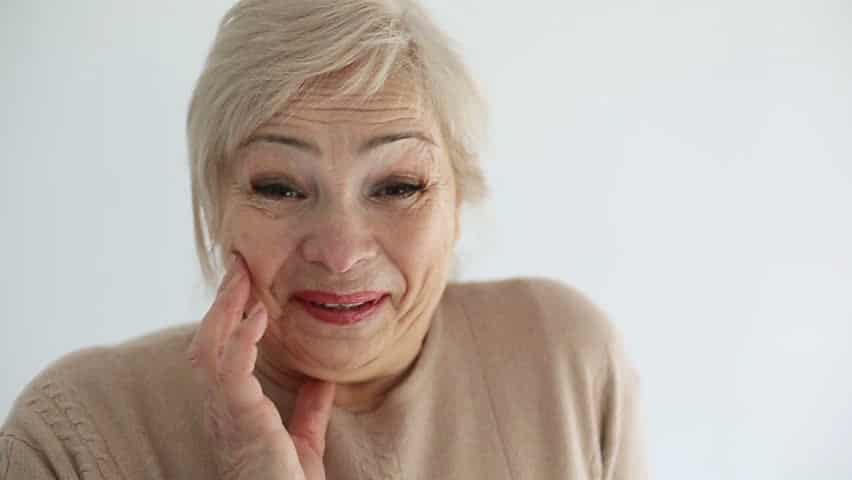 Like many patients, finding a professional and qualified doctor with an excellent reputation was important to Ellen. She wanted relief and confidence that the best DVT doctors in the Dallas/Fort Worth area were treating her symptoms, and were experienced in the latest procedures and technology. Ellen found the care and expertise she wanted from Dr. Jaryd Stein and the staff at Precision VIR.
Schedule an Appointment with the Best Doctors for Blood Clots in Legs
Is finding the best DVT doctors in Dallas/Fort Worth important to you? Read the reviews for Precision VIR on Healthgrades and then contact us at 214- 382-3200 to schedule an appointment.
At Precision VIR, we will create an individualized plan to help you get the best results. When you visit any of our Dallas/Fort Worth area offices, the doctors and staff will explain all the steps involved in treating your DVT, or blood clots in legs, with the number one goal of relieving your symptoms.
Precision VIR serves the DFW area including Dallas, Fort Worth, Carrollton, Richardson, Garland, Mesquite, Highland Park, University Park, Park Cities, Plano, Frisco, Allen, McKinney, Arlington, Irving, Grand Prairie, Flower Mound, Denton, Lewisville and all of North Texas.
This information is not a substitute for professional medical advice. Prior to starting any new treatment or questions regarding a medical condition, always seek the advice of your doctor or other qualified health provider.
*names may be changed to protect patient confidentiality