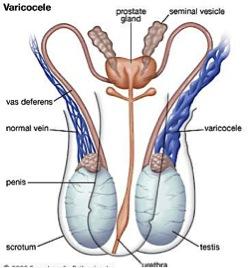 What Are Varicoceles?
A varicocele is essentially a varicose vein of the testicle or scrotum. In normally functioning veins in the scrotum, one-way valves allow blood to flow from the testicles back into the rest of the body. In a varicocele, these valves do not function correctly, thus allowing blood to pool and enlarge the vein. This leads to the pain men who suffer from varicoceles experience.
Varicoceles Symptoms, Risk Factors, Diagnosis and Treatment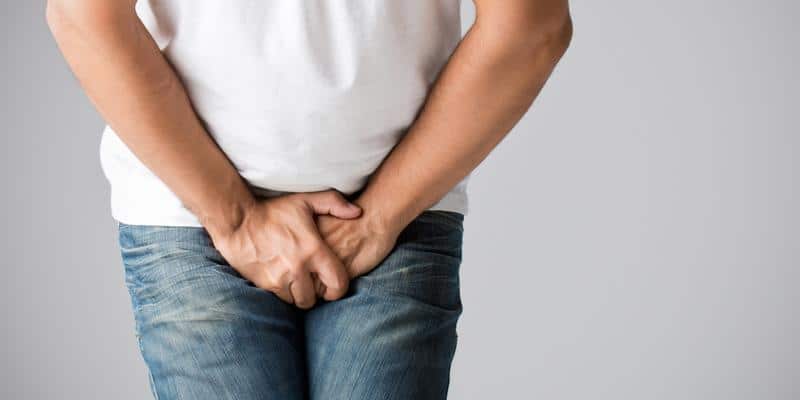 What Are Common Varicoceles Symptoms?
Pain when exercising, sitting, or standing
Shrinking of one testicle
Cannot get your partner pregnant
Unusual bulges in one testicle
Pain that worsens during the day
To lie on your back relieves pain
Chronic dull pain in the testicles
Who Can Get Varicoceles?
Varicoceles are actually quite common, though many go undiagnosed. It's estimated that 15% of men will develop varicoceles at some point during their lives. Varicoceles often develop during puberty. They occur most frequently in the left testicle, because blood flow is greater on that side. Less commonly, varicoceles can occur on both sides of the scrotum, but it is far more common for them to occur on only one side.
What Puts Me at Risk?
There are currently no known factors that increase one's risk of developing varicoceles. However, varicoceles often appear during puberty, likely due to hormonal changes in the body during that time.
How Are Varicoceles Diagnosed?
Varicoceles are typically easy to diagnose. We will conduct a physical exam; if your varicoceles are large, we will be able to see them. If they are smaller, we will use ultrasound imaging to determine if you have varicoceles.
Request an appointment for a varicocele evaluation by calling Precision VIR at 214-382-3200 or completing the form below.

How Are Varicoceles Treated?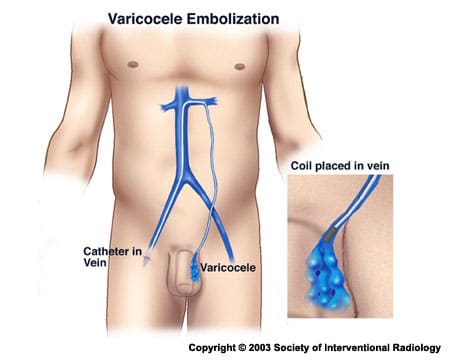 Varicocele Embolization is a state-of-the-art, minimally invasive procedure performed by our expert doctors at Precision VIR in Dallas, Texas.
Precision VIR is the first independent Vascular and Interventional Radiology practice in North Texas, established in 2012. We focus on minimally invasive procedures and surgeries that are the safest and most efficient for our patients. We are the leaders in vascular disease diagnosis and treatment and women's health treatment of pelvic congestion syndrome and uterine fibroids.
With multiple locations in the DFW region, Precision VIR physicians are committed to delivering outstanding and safe care with compassion and concern for all of our patients.
At Precision VIR, our goal is to deliver the most innovative, effective, safest and compassionate medical care. We specialize in minimally invasive interventions treating a wide gambit of conditions. We have expertise in all vascular disease and all minimally invasive procedures. We are committed to excellence in the field of Interventional Radiology and minimally invasive surgery. At Precision VIR, we focus on being expert consultants to our referring physicians as well as providing top notch care to our patients.
Our team is committed to superior patient care, research and education. The commitment of our staff, physicians and nurses to our mission permits us to maintain a high quality environment serving our patients and the community. Known for their expertise, our doctors are often called upon to teach their techniques to surgeons around the country.
Request an appointment for a varicocele evaluation by calling Precision VIR at 214-382-3200 or completing the form below.
Precision VIR serves the DFW area including Dallas, Fort Worth, Carrollton, Richardson, Garland, Mesquite, Highland Park, University Park, Park Cities, Plano, Frisco, McKinney, Arlington, Irving, Grand Prairie, Denton, Lewisville and all of North Texas.
This information is not a substitute for professional medical advice. Prior to starting any new treatment or questions regarding a medical condition, always seek the advice of your doctor or other qualified health provider.