In this video below, Dr. Suzanne Slonim talks about the Uterine Fibroid Embolization (UFE) procedure to treat Fibroids.
Q: Can Using UFE to Treat Fibroids Prevent the Need for a Hysterectomy?
A: UFE (Uterine Fibroid Embolization) can absolutely prevent the need for hysterectomy. The whole point of the fibroid embolization procedure is that it treats the entire uterus and it treats every one of the fibroids.
Generally what happens is that each fibroid will shrink about 60%, and the entire uterus will shrink about 60%.
About 90% of women say that the treatment takes care of their symptoms, whether it's heavy menstrual bleeding, pelvic pain or pressure.
Q: What Can You Expect from UFE?
A: Using UFE to treat fibroids offers:
Minimally invasive; Does not require general anesthesia
90% experience relief of heavy bleeding, pain, and pressure
Alternative procedure; Eliminates need for hysterectomy
Can return to normal activities within 7-10 days
Q: What About Getting Pregnant After UFE?
A: In terms of getting pregnant, there is literature demonstrating that normal pregnancies are possible after UFE, and normal healthy deliveries are possible.
It's important to keep in mind that the miscarriage rate after UFE is the same as for the general public, which is about 33%.
Is UFE Right For You?
Wondering if Uterine Fibroid Embolization (UFE) is right for you? Download our FREE UFE Check List to help you decide!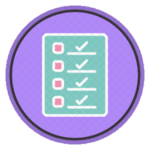 Learn more about using UFE to treat fibroids at: FibroidFree.com
At Precision VIR, our goal is to deliver the most innovative, effective, safest and compassionate medical care. We specialize in minimally invasive interventions treating a wide gambit of conditions. We have expertise in all vascular disease and all minimally invasive procedures. We are committed to excellence in the field of Interventional Radiology and minimally invasive surgery. At Precision VIR, we focus on being expert consultants to our referring physicians as well as providing top notch care to our patients.
Our team is committed to superior patient care, research and education. The commitment of our staff, physicians and nurses to our mission permits us to maintain a high quality environment serving our patients and the community. Known for their expertise, our doctors are often called upon to teach their techniques to surgeons around the country.
Request a Free Phone Consultation
If you are experiencing symptoms due to fibroids, contact Dr. Suzanne Slonim at Precision VIR to see if you are a candidate for Uterine Fibroid Embolization (UFE). She will take the time to answer your questions about fibroids and the UFE procedure. Call her at 214-382-3200 or complete the form below.
Precision VIR serves the DFW area including Dallas, Fort Worth, Carrollton, Richardson, Garland, Mesquite, Highland Park, University Park, Park Cities, Plano, Frisco, Allen, McKinney, Arlington, Irving, Grand Prairie, Flower Mound, Denton, Lewisville and all of North Texas.
This information is not a substitute for professional medical advice. Prior to starting any new treatment or questions regarding a medical condition, always seek the advice of your doctor or other qualified health provider.