Introducing Marshall, a 73-year-old man from Mesquite, TX
Marshall was experiencing numbness and tingling in his left foot. His foot often felt cold and he was feeling pain at night. Marshall wanted relief from his discomfort and was scared about losing his foot. He already had a partial amputation of his right leg and wanted to do everything he could to save his left leg. Marshall called for an appointment with the best vein doctors in Dallas: Precision VIR. He trusted the doctors at Precision VIR to give him the best vein treatment and save his leg.
Marshall met with one of the experienced physicians at Precision VIR's Dallas office who diagnosed him with Peripheral Arterial Disease (PAD) with total chronic occlusion (blockage) of both the anterior tibial artery and the posterior artery. To explain, PAD is a condition that causes poor blood circulation to the kidneys, intestines, arms, legs, and feet. Blood flow may be reduced or blocked by narrowed or hardened blood vessels. This can lead to tissue and nerve injury or damage. It affects 20% of Americans 65 and older and is very common in patients with diabetes and hypertension and in patients who are smokers. PAD usually results from atherosclerosis, or hardening of the arteries. This happens when cholesterol and scar tissue build up, forming a substance called plaque inside the arteries. It can also happen when clot quickly builds on in an artery. Clogged arteries cause decreased blood flow to the legs, which can cause pain when walking, and eventually even lead to gangrene and amputation. To schedule an appointment for PAD, please call us at 214-382-3200 or complete the form below.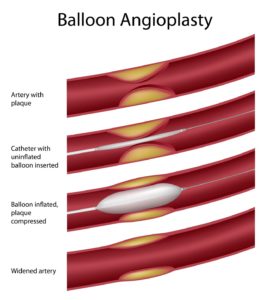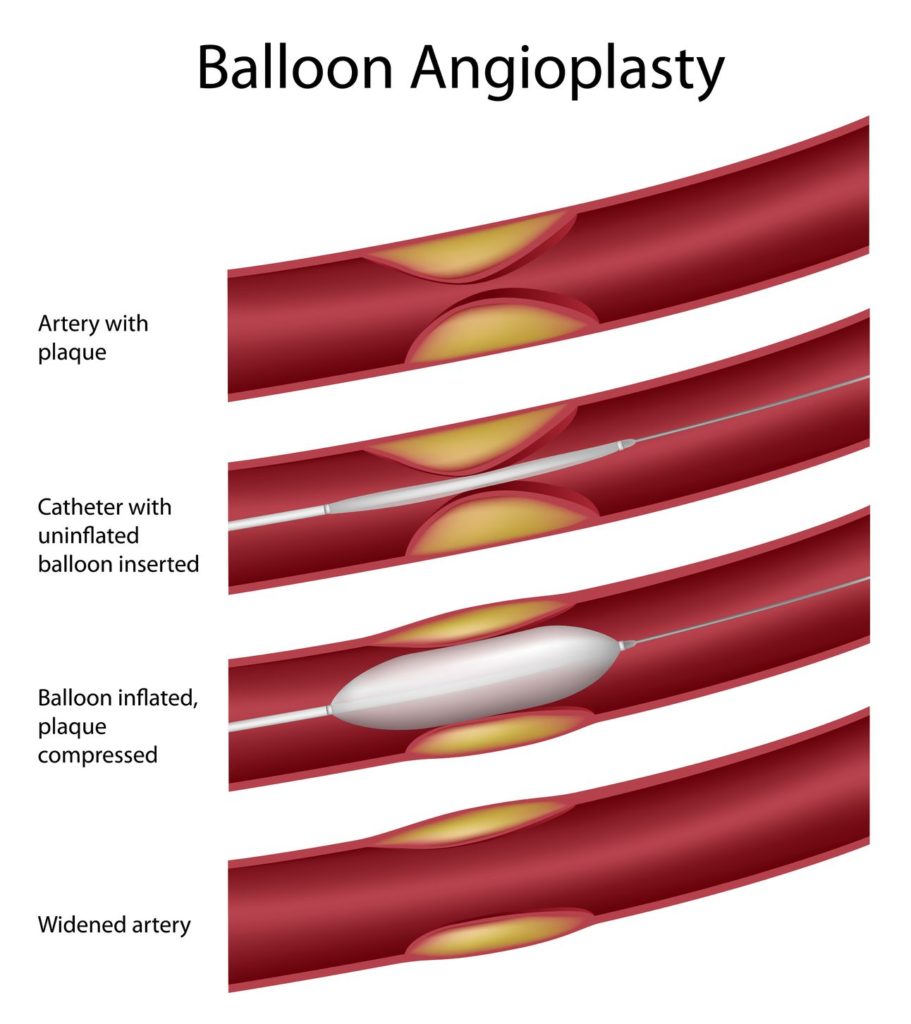 Without treatment to unblock the arteries, and increase blood flow, Marshall was at risk of losing his left leg. His Precision VIR doctor recommended the best arterial procedure to treat Marshall's foot pain and discomfort. Precision VIR performed an orbital atherectomy [with CSI diamondback] in combination with an angioplasty of the arteries in the left leg. The atherectomy removed the plaque in the arteries, while the angioplasty enlarged the diameter. Together, the minimally invasive procedures allowed blood to flow in Marshall's foot, offering relief to the pain and numbness he was feeling.
Minimally invasive procedures have a much faster recovery time and enable patients to return to their normal lives quicker than open, invasive surgery. The best interventional vascular doctors in Dallas at Precision VIR were able to diagnose and save Marshall's foot with little down time. After the procedure, Marshall has a lot more feeling in his foot, and the color in his foot is greatly improved. "Before the procedure, I could stick my foot in a bucket of ice water and never know it!" he explained.
"It Just Works Better Now"
Marshall says that the visit and procedure went smoothly. He recommends Precision VIR to anyone suffering from leg pain and discomfort.
Peripheral Arterial Disease (PAD)
Symptoms of Peripheral Arterial Disease (PAD) include loss of hair on legs, color change in skin of legs or feet, aching in feet or toes when resting, cold legs or feet, sores on legs or feet that won't heal, aching in feet or toes when resting, and leg or hip pain that stops when you cease activity. If you are experiencing any Peripheral Arterial Disease (PAD) symptoms, the specialists at Precision VIR will take the time to answer your questions about the best treatment for you. Call one of our 3 locations to request an appointment for an evaluation with an expert doctor at Precision VIR. We will create an individualized plan to help you get the best results.
Read About PAD on Our Blog
*names may be changed to protect patient confidentiality
Precision VIR serves the DFW area including Dallas, Fort Worth, Carrollton, Richardson, Garland, Mesquite, Highland Park, University Park, Park Cities, Plano, Frisco, Allen, McKinney, Flower Mound, Lewisville, Denton, Arlington, Irving, Grand Prairie and all of North Texas.
Prior to starting any new treatment or questions regarding a medical condition, always seek the advice of your doctor or other qualified health provider. This information is not a substitute for professional medical advice.