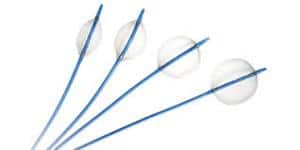 Dialysis and Access Interventions are minimally invasive procedures performed to improve or restore blood flow in a fistula and AV grafts dialysis patients. Dialysis and Access Intervention may be recommended to treat:
1. Narrowing of veins or blood vessels attached to dialysis fistula or grafts. When there is decreased function in a graft or fistula, angioplasty or other techniques that may involve stenting may be used.
2. Thrombosis of dialysis fistulas or grafts. When blood does not flow smoothly or there is a narrowing in the AV access, it can begin to slow and ultimately coagulate or clot.  When blood clots in a fistula or graft dialysis, catheter-directed thrombolysis with clot-dissolving drugs and techniques may be performed to re-establish flow.
In these procedures, X-ray imaging equipment and specialized equipment that can aid in restoring blood flow will be used. This equipment may include balloon catheters, guide wires, sheaths, stents and other medical devices that can dissolve clots mechanically.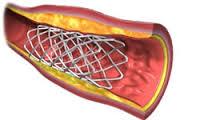 Stents are specially designed metal tubes that are inserted into the body and then expanded inside the vessel to help as a scaffolding for blood vessels that may be narrowed. A stent may be placed to hold the vessel open.

A blood clot can be dissolved in a few ways, including a combination of delivering clot-dissolving medication directly to the blood clot and/or positioning a mechanical device at the site to break up the clot.
Request a Consultation
Precision VIR is the first independent Vascular and Interventional Radiology practice in North Texas, established in 2012. We focus on minimally invasive procedures and surgeries that are the safest and most efficient for our patients.
With multiple locations in the DFW region, Precision VIR physicians are committed to delivering outstanding and safe care with compassion and concern for all of our patients.
While our website has helpful content about treatment options, we are always happy to answer any additional questions over the phone at 214-382-3200 or through an initial consultation at our Dallas clinic.
Request Appointment