Are you a woman considering a hysterectomy or know someone who is? You won't want to continue until you read this!
Study Shows Hysterectomy Risks
Hysterectomy is the second most common gynecologic surgery after C-section. Particularly in younger women, ovaries are usually not removed because the estrogen they produce has several protective effects throughout the body. New research now shows that women who have had a hysterectomy have an increased risk of heart disease and several other health problems, even if ovaries are left in place.
Doctors are taught in medical school that a woman's uterus can be removed as soon as she's done having children, without giving it a second thought. Conventional medical wisdom has said that there's no harm in removing the uterus. If it causes any problems, usually a gynecologist's first thought is hysterectomy.
Hysterectomy Research
Results of this new study, published in the December 2017 Journal of the North American Menopause Society, contradict conventional medical wisdom. Researchers tracked nearly 2100 women who had a hysterectomy without removing the ovaries. They compared them to other women the same age that did not have a hysterectomy. The two groups were tracked for a median of almost 22 years. The risks of developing 20 different health conditions were compared between the two groups.
Very Concerning Numbers
Previous research from the Nurses' Health Study published in 2009 had shown a 17% increased risk of coronary heart disease after hysterectomy with removal of ovaries, compared with hysterectomy leaving the ovaries in place. This new study shows that women who underwent a hysterectomy had a 14% increased risk of high blood fat levels, 13% increased risk of high blood pressure, 18% increased risk of obesity, 17% increased risk of irregular heartbeats, and 33% increased risk of coronary artery disease compared to women who did not have a hysterectomy.
Women who had a hysterectomy at an age of 35 years old or younger had 4.6 times increased risk of congestive heart failure and a 2.5 times increased risk of coronary heart disease. Those are very concerning numbers.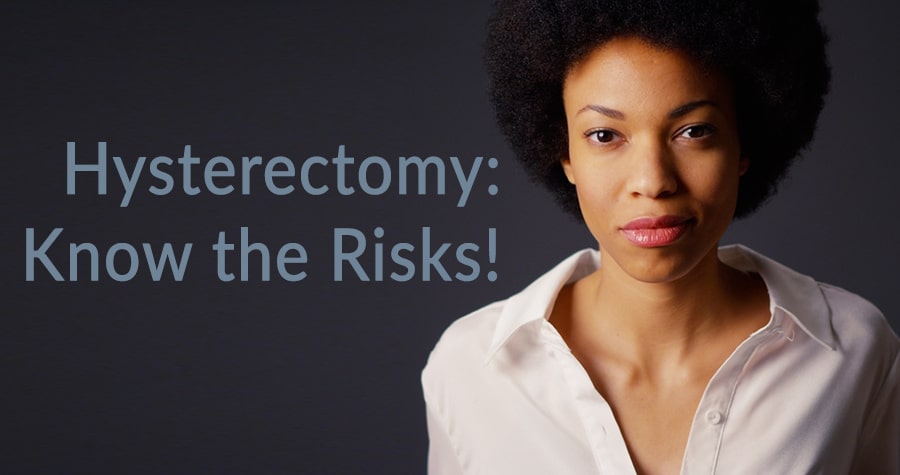 Just like women in the general public, the most common reason for having a hysterectomy in the study group was fibroids, at 40%. Heavy and irregular menstrual bleeding was the next most common reason at 26%, followed by uterine prolapse, when the uterus begins to drop down into the vagina, at 20%. In women who have cancer or a high risk of cancer because of certain genes, the gynecologist removes the uterus, fallopian tubes, and ovaries. When the ovaries are removed, a woman immediately goes into menopause.
If there is not an increased risk of cancer, and if a woman is not yet in menopause, usually only the uterus is taken out. This surgery is commonly referred to as a "partial hysterectomy" by people not in the medical field. In these cases, the woman is no longer able to become pregnant, but the ovaries continue to function, postponing menopause. When the 2009 research showed that removing the ovaries during a hysterectomy can increase the risk of early death and chronic disease, "partial hysterectomy" became more popular.
Alternatives to Hysterectomy Surgery Risks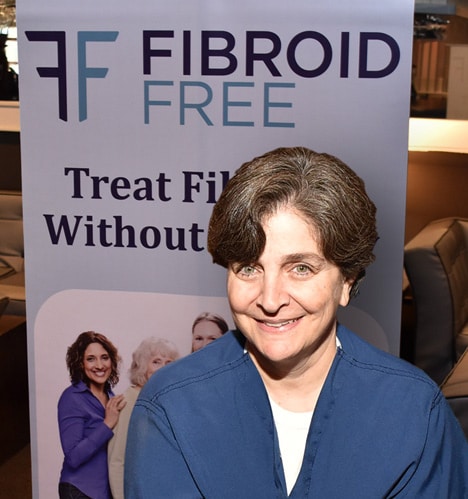 Dr. Suzanne Slomin is an expert fibroid doctor at Precision Vascular and Interventional (Precision VIR), who started the #FibroidFree movement in Dallas, Texas. Most of the women she speaks to about fibroid treatment understand that there are health benefits to keeping the ovaries. But this is the first study to show that there are health benefits to keeping the uterus as well. The underlying cause of the increased risks associated with removing the uterus are unknown at this point. Researchers proposed that removing the uterus may alter the blood flow to the ovaries, causing them to dysfunction. Alternatively, the uterus may be somehow involved in allowing the ovaries to produce their effects.
Uterine Fibroid Embolization – Minimally Invasive Procedure
Given this new information, the importance of considering alternatives to hysterectomy is clearer than ever. For women with fibroids, several options exist, including hormonal medications, endometrial ablation, and surgical removal of the fibroids (myomectomy). For women who don't want to have surgery, the most reliable way to treat all the fibroids is with a minimally-invasive procedure called uterine fibroid embolization (UFE). During a UFE procedure, a tiny tube is fed through the blood vessels right to the uterus and the blood flow to all the fibroids is blocked from the inside. The woman can go home the same day, and the recovery time is usually 7-10 days, much less than hysterectomy.
For more information about UFE or to schedule a consultation with Dr. Suzanne Slonim, visit FibroidFree.com, call to schedule at 214-382-3200, or complete the form below.
To view the complete study, visit: https://www.ncbi.nlm.nih.gov/pubmed/29286988 or https://www.sciencedaily.com/releases/2018/01/180103101142.htm
Precision VIR serves the DFW area including Dallas, Fort Worth, Carrollton, Richardson, Garland, Mesquite, Highland Park, University Park, Park Cities, Allen, Plano, Frisco, McKinney, Arlington, Irving, Grand Prairie, Flower Mound Denton, Lewisville and all of North Texas.
This information is not a substitute for professional medical advice. Prior to starting any new treatment or questions regarding a medical condition, always seek the advice of your doctor or other qualified health provider.