Mixer Includes Free Buffet, Appearances by Radio Personalities Lynne Haze and Lady Jade
DALLAS, TX;  Reported on August 7, 2017—All Dallas-area women with fibroids are invited to the Fibroid Free Women of Influence mixer and educational event at Truth Nightclub on Thursday, August 17, 2007 from 5 to 8 pm. Attendees will be treated to a complimentary buffet while learning about a non-surgical uterine fibroid treatment option.
The mixer is hosted by Suzanne Slonim, MD of Precision VIR and Lynne Haze of KRNB.  Featured guests include local radio personality Lady Jade of K104. Both 104.5 FM and 105.7 FM will be broadcasting live.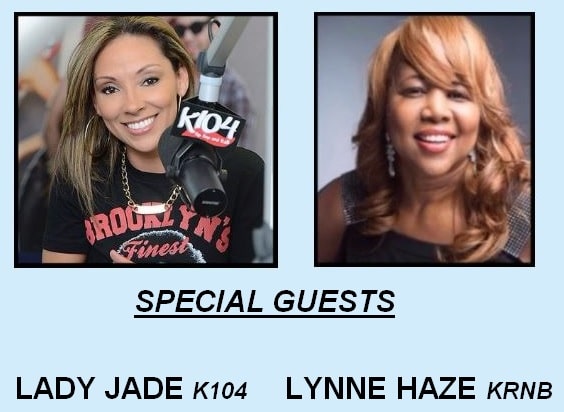 This event is open to anyone who suffers from uterine fibroids. Those who have been successfully been treated for fibroids are also encouraged to attend. An RSVP is appreciated.
Slonim, an Interventional Radiologist who specializes in uterine fibroid treatment, is the force behind the Fibroid Free movement. She believes public events such as this make a real difference for patients. "Women need to know hysterectomy is not the only option for fibroids," said Slonim. "Community events like ours encourage a frank discussion and educate women about a less invasive treatment."
In addition to her career in radio, Haze is a motivational speaker and an advocate for women's health. She underwent Uterine Fibroid Embolization (UFE) and hopes this event will empower women who are weighing treatment options. "A hysterectomy is a major decision," said Haze. "I want women to know that UFE might be an option for them. It is less expensive than a hysterectomy, recovery is much faster, and you can keep your uterus. I conquered fibroids without putting my life on hold, and so can they."
UFE is a non-surgical procedure that causes fibroid tumors to shrink. Slonim has performed nearly 30,000 procedures in over 20 years of practice. Most insurances cover UFE procedures.
Uterine fibroids affect three out of four women, most often between the ages of 30 and 50.  Although they are usually benign, fibroids may cause life-altering symptoms. Women of African American ancestry are more likely to be affected. Fibroids do not always cause problems, and they are often discovered during tests for other conditions.
Women's Health Event at Truth Nightclub for Fibroid Free
To learn more about the event, or to RSVP, visit the Fibroid Free website or Facebook page. Truth Nightclub is located at 9100 North Central Expressway, Dallas, TX  75231.
About Fibroid Free
Fibroid Free is a division of Precision Vascular & Interventional Radiology. Precision VIR is the first independent Vascular and Interventional Radiology practice in North Texas, established in 2012. Precision VIR specializes in vascular disease diagnosis and treatment and women's health issues like pelvic congestion syndrome and uterine fibroids. For more information on Precision VIR or to meet the team of expert doctors, visit www.bestveinmd.com.
Meet Our Expert Doctors