A Successful Solution for Varicose Veins
Microphlebectomy is a procedure that involves removal of the varicose veins through tiny surgical incisions.  This is the recommended treatment for large superficial varicose veins. Due to their size and location, these veins cannot be effectively treated with sclerotherapy and are superficial to the skin to treat with ablation. Removal of the veins with microphlebectomy results in quicker healing, less pain, and a better cosmetic result than would occur without this treatment.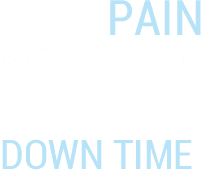 With microphlebectomy, varicose veins are removed through a small incision, which leaves virtually no scars.
Microphlebectomy can also be used as an adjunctive therapy in addition to ablation or ultrasound guided sclerotherapy. At Precision tailor your treatment plan based on the location and severity of disease with maximum safety, cosmetic effect, and long-term symptom relief in mind.
Useful Facts about Microphlebectomy:
Minimally invasive
Usually only requires local anesthesia to numb the skin over the vein
Performed through a series of tiny incisions
It is frequently used in combination with sclerotherapy or ablation (if a portion of the varicose vein's course goes deeper under the skin's surface)
Little or no down time — usual daily activities resumed immediately following the procedure
Compression dressing is usually worn for 1 – 2 week followings the procedure