Precision performs leading-edge procedures to treat vein disease while providing superb patient care.
More than 20 million Americans suffer from vein disease or venous disorders, a true medical condition that can lead to additional serious health problems. An even greater number suffer silently going undiagnosed. Vein disease can manifest itself in symptoms such as pain, fatigue, itching, burning and swelling of the legs, but can also by asymptomatic.
With vein disease, vein walls and valves become weakened. The valves stretch and become damaged, interrupting normal blood flow. There is a backwards flow of blood (reflux) which increases pressure in the veins. This initiates a vicious cycle of progressive damage to the vein which can ultimately cause chronic venous reflux disease or venous insufficiency.
Lower extremity venous insufficiency can range from the most common spider and varicose veins to skin breakdown and venous ulcers. The venous ulcers can subsequently lead to more serious medical conditions.
Common Vein Disorders
Sadly, vein disease doesn't cure itself. Vein disease can get worse if untreated. Incompetent and weakened valves can lead to even more prominent varicose veins.
The good news in that with advances in minimally invasive vein treatment, Precision VIR doctors can treat lower extremity vein disease through safer and more effective techniques that don't require major surgery. To schedule a consultation, please call 214-272-2288 or complete the form below.
DALLAS VEIN CARE SPECIALISTS
PRECISION VIR PROVIDES STATE-OF-THE-ART TECHNOLOGIES FOR SPIDER VEIN AND VARICOSE VEIN TREATMENTS.
Vein Treatments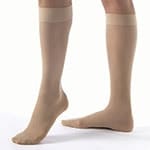 CONSERVATIVE TREATMENT
RECOMMEND PREVENTATIVE MEASURES THAT WILL AID CIRCULATION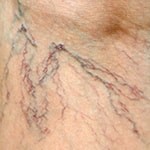 SCLEROTHERAPY
INVOLVES A FOAM OR LIQUID THAT CAUSES THE VEIN TO CLOSE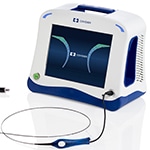 CLOSUREFAST™ THERAPY
RADIO FREQUENCY TREATMENT FOR VARICOSE VEINS AND CVI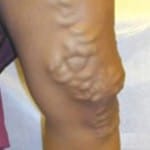 MICROPHLEBECTOMY
REMOVAL OF VARICOSE VEINS THROUGH TINY INCISIONS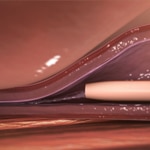 VENASEAL
ADHESIVE FOR VARICOSE VEINS WITHOUT HEAT OR SCLEROSANT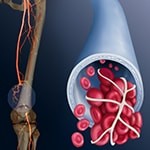 DVT TREATMENT
(THROMBOLYSIS)
A CATHETER  SOLUTION USED TO DISSOLVE BLOOD CLOTS
At Precision VIR, Excellent Patient Care Is Our Passion
Precision VIR's expert doctors specialize in select minimally invasive treatments for complex vascular disease. Our treatments replace archaic surgeries used in the past to treat venous disease. There are no large incisions, often nothing but local anesthesia, reduced risk, less pain and have a shorter recovery time. Our physicians are Board Certified Diagnostic Radiologists with additional Fellowship training in Vascular and Interventional Radiology. To schedule a consultation with one of our experts, please call 214-272-2288 or complete the form below.
PRECISION VIR - VEIN CARE IN DALLAS, TX
FOR MORE INFORMATION ABOUT OUR TREATMENT OPTIONS FOR VEIN DISORDERS PLEASE CONTACT US AT 214-272-2288.
Schedule an Appointment
If you are suffering from a vein disorder, we can help. During your first consultation we will help you identify the best treatment for your condition. To schedule an appointment please call us at 214-272-2288 or complete the form.
Precision VIR serves the DFW area including Dallas, Fort Worth, Carrollton, Richardson, Garland, Mesquite, Highland Park, University Park, Park Cities, Plano, Frisco, Allen, McKinney, Flower Mound, Lewisville, Denton, Arlington, Irving, Grand Prairie and all of North Texas.
This information is not a substitute for professional medical advice. Prior to starting any new treatment or questions regarding a medical condition, always seek the advice of your doctor or other qualified health provider.
<div id="panel-5367-5-1-0" class="so-panel widget widget_vfb_widget vfb_widget_class panel-first-child panel-last-child" data-index="13" > </div>