Contact Us – Mesquite, Texas
---
Precision Vascular & Interventional Radiology is the leading source in modern medical procedures in the Dallas Fort Worth Metroplex. Our goal is to make you whole again and that starts by meeting our caring physicians.
While our website has helpful content about treatment options, we are always happy to answer any additional questions over the phone at 214-382-3200 or through an initial consultation. If this is an emergency, please call 911 immediately.
Our Services Include:
Varicose Vein Treatments
Angioplasty, Atherectomy and Stenting for Peripheral Arterial Disease
Treatment of Critical Limb Ischemia
Pelvic Congestion Syndrome and Pelvic Varicose Veins Treatment
Endovascular treatment of Varicocele
Mediport placement for cancer treatment
Central Venous Catheter Placements
Limb Salvage and Amputation Prevention
Vascular Services and Screenings for Diabetics
Easy Access in Mesquite, Texas
Precision VIR is proud to visit with our patients from Mesquite, Garland, Rowlett, Sunnyvale and surrounding areas in our Mesquite office. We are located in the Physicians Specialty Center professional building. The facility is highly visible from Interstate 30, with excellent patient accessibility and a full service imaging center onsite. Park outside for free in the parking lot.
Phone & Fax
Phone: 214-382-3200
Fax: 214-382-3201
E-mail
info@precisionvir.com
Mesquite Office
3400 Interstate Hwy 30, Suite 180
Mesquite, TX 75150
Contact Us
Surgical Center Location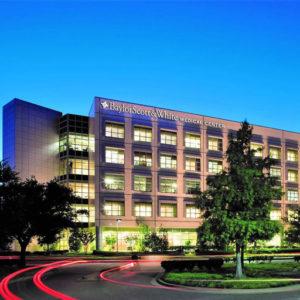 For the benefit of our patients, we provide most treatments and procedures in the comfort and convenience of our office. If an outside surgical center location is needed, we schedule at Baylor Medical Center.
Baylor Medical Center
4343 N Josey Ln.
Carrollton, TX 75010
Phone: 972-492-1010
View Map
Learn More