Peripheral Vascular Disease (PVD), also known as Peripheral Arterial Disease (PAD), affects 8 to 12 million people in the United States, especially those over 50. This article will help provide valuable information about the causes of this disease. Please share with someone you care about.
Plaque formation in your arteries
While there are various causes of Peripheral Vascular Disease, the key trigger is a plaque (a material made up of fat and other substances) that clogs the arteries outside of your heart. Scientifically, this process is termed as "atherosclerosis." The fatty plaque slows down the oxygen-rich blood flowing through your arteries to the point where it no longer flows at all.
Most of the factors/conditions leading to PVD usually cause "fatty plaque" to pile up within your peripheral arteries, as discussed below:
Diabetes mellitus (DM)
Having high blood sugars strongly put you at risk of Peripheral Vascular Disease. It also speeds up the disease course, making you more prone to ischemic events like ulcer and death of the tissue (gangrene) compared to those without diabetes.1
The relationship between PVD and Diabetes Mellitus is reciprocal. Like DM is a risk factor for Peripheral Vascular Disease, around 30% of people with Peripheral Vascular Disease are found to have diabetes.1
So, how does Diabetes Mellitus trigger PVD?
Chronic (long-term) high blood sugar levels tend to clog and damage blood vessels.
The hallmark of DM that leads to Peripheral Vascular Disease is inflammation. Diabetes drives widespread inflammation throughout your body.
There are several markers of inflammation. Amongst these, C-reactive protein (CRP) is the most notorious one that damages your blood vessels as well as impairs blood glucose (sugar) control. CRP also stimulates your blood vessels to make chemicals that promote clot formation. The blood clot blocks your arteries and limits the supply of oxygen-rich blood to your body.
To make matters worse, CRP stops the blood vessels from releasing a chemical called nitric oxide. This chemical works to maintain the patency of blood vessels. Its lack, on the other hand, causes them to constrict, giving rise to the signs and symptoms of Peripheral Vascular Disease.
Having PVD and diabetes at the same time is a double whammy, as both the conditions further amplify the possibility of a future heart disease or stroke.
Is Treatment for PVD Right For You?
Wondering if treatment for Peripheral Vascular Disease is right for you? Download our FREE PVD/PAD Check List to help you decide!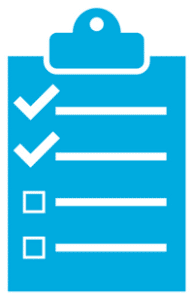 High blood pressure
There's a strong link between high blood pressure and Peripheral Vascular Disease. Evidence shows that as many as 50% to 92% of people with PVD have high blood pressure.2 This is because long-standing high blood pressure within your arteries can put undue strain and cause them to narrow, in turn, cutting off the blood flow to your legs.
Having high blood pressure and PVD at the same time greatly boosts your odds of having a heart attack or stroke in future.3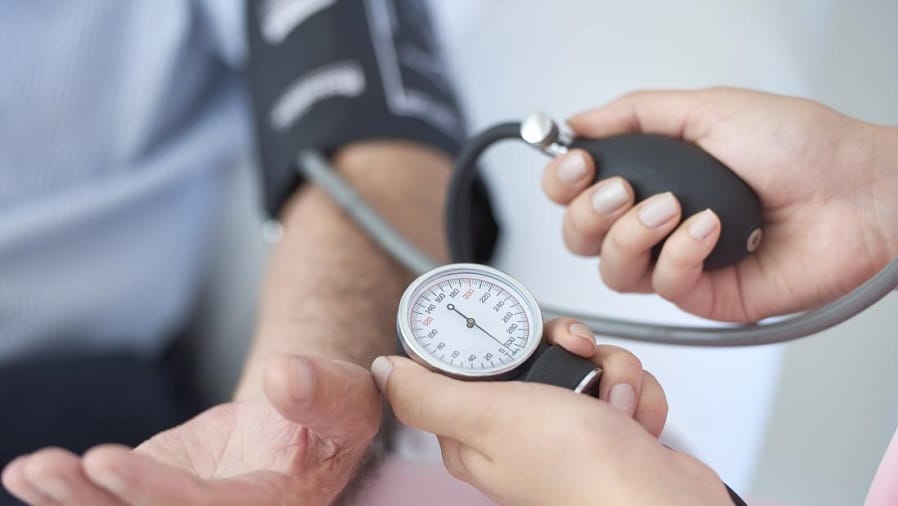 High blood cholesterol
It's no mystery how cholesterol and other unhealthy fats in your system can deposit within and occlude your arteries, provoking Peripheral Vascular Disease. The bad cholesterol (LDL) is the major culprit behind the formation of plaques.
It all starts off with the LDL particles breaching the vessel walls and damaging their inner lining. As more fat particles pile up within the walls of your vessels, plaques develop. Finally, a section of the plaque can break open, causing a blood clot to form at that site. The buildup of fatty deposits or blood clots can severely impair the blood supply to your legs, resulting in PVD.4
Treating the deranged blood lipids can curtail the risk of heart and vessel disease in people with PVD.5
Smoking
Tobacco smoke heightens your risk of developing Peripheral Vascular Disease by several folds.6
The cigarette smoke churns out highly reactive oxygen species, which damage the layers of your blood vessels. On top of that, these reactive chemicals inactivate nitric oxide (NO). This chemical is a blood vessel-relaxer. A shortage of NO thus narrows your arteries and impedes the flow of blood through them.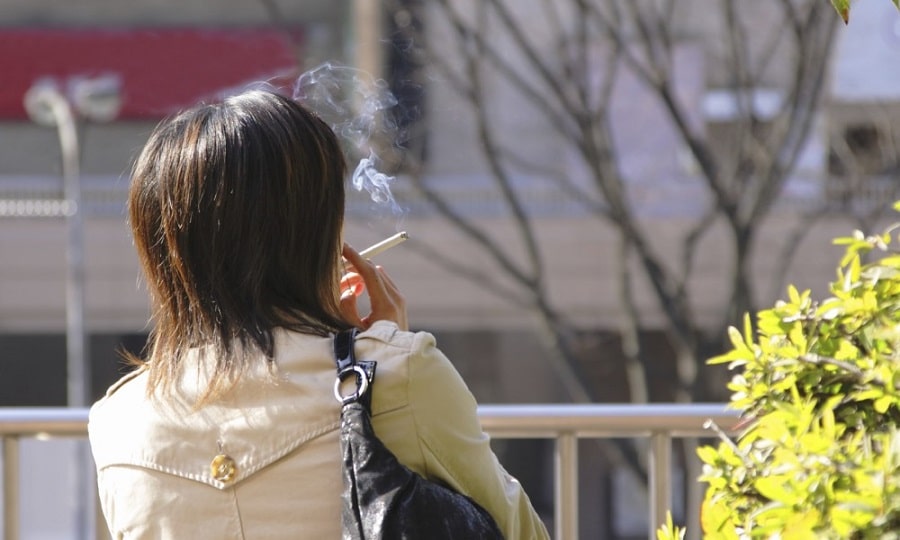 Smoking further adds fuel to the fire by releasing chemicals that make your blood thicker. This induces a blood clot to form in your arteries, which gets stuck and blocks the blood flow through them.
The dangers of smoking don't end here as it also raises the bad cholesterol blood levels while lowering the good cholesterol. As listed above, high bad cholesterol levels can kick-start the disease process of Peripheral Vascular Disease.
Quitting smoking is thus of utmost importance as it can improve the life-impairing symptoms of PVD.
Is Treatment for PVD Right For You?
Wondering if treatment for Peripheral Vascular Disease is right for you? Download our FREE PVD/PAD Check List to help you decide!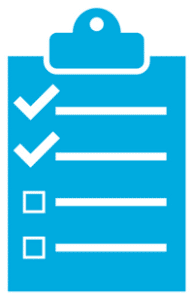 Obesity
Obesity is one of the strongest modifiable risk factors of Peripheral Vascular Disease.
Medical professionals measure obesity using an index called body mass index (BMI). It is a ratio between the weight in kilograms and the height in square meters. You're obese if your BMI falls at 30 or higher.  A higher BMI triggers inflammation throughout your body. When this inflammation affects your blood vessels, a chain of reactions (as stated above) ensues, finally culminating in PVD.7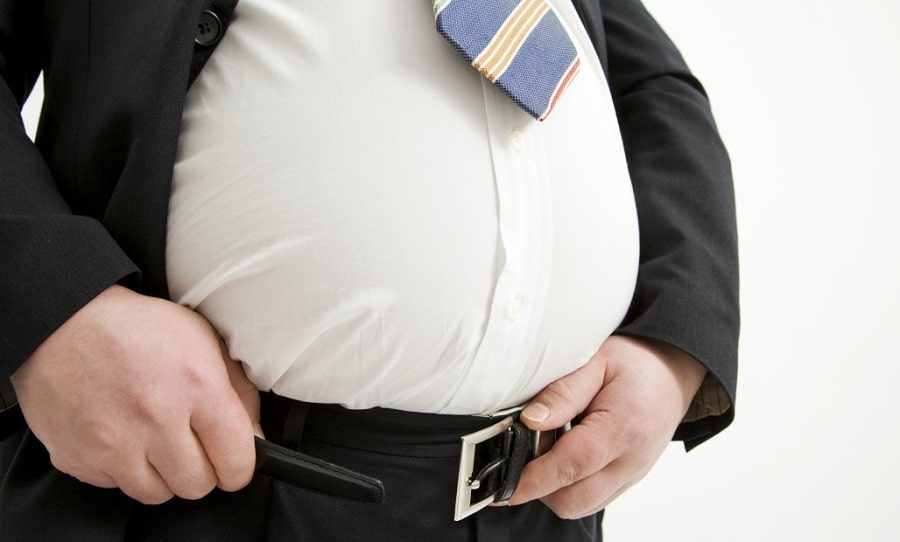 Not only obesity increases your risk of PVD, but a higher BMI in persons with Peripheral Vascular Disease can lead to a greater functional decline. On the contrary, if weight gain is moderate, exercises as simple as walking may slow down the decline in function.7
Heart disease
There's a definite correlation between Peripheral Vascular Disease and heart disease. You can think of the two diseases as two-way streets where either of them can lead to the other. Because the root cause of both heart disease and PVD is an atherosclerotic plaque, it's so obvious how the two conditions go hand in hand.
The relative risk of death from heart disease in people with Peripheral Vascular Disease as such is equal to those with heart disease alone.8 Your odds of developing PVD also get higher just when your parents or siblings have heart disease (or Peripheral Vascular Disease).9
Aging
Not everyone who age develops Peripheral Vascular Disease. That being said, the risk of PVD surges dramatically with advancing age.5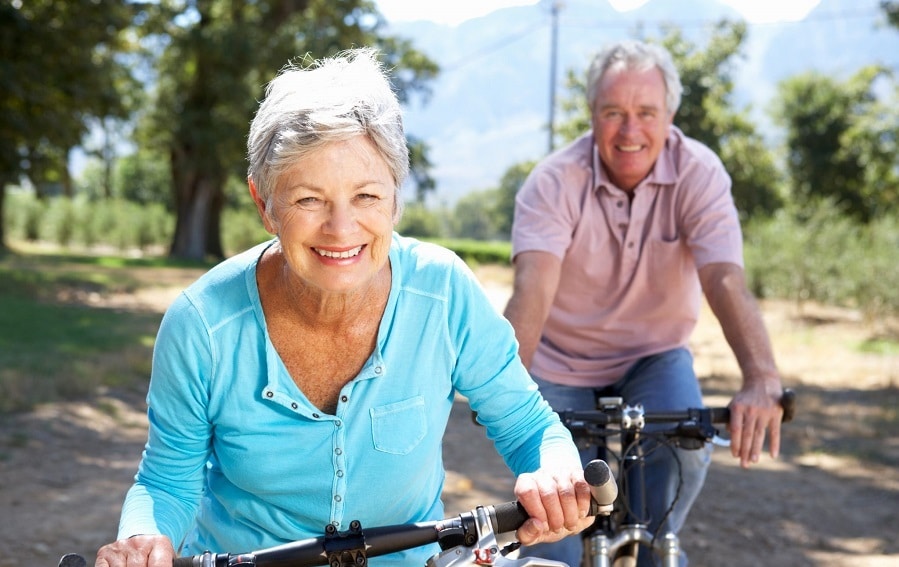 The reasons are manifold:
Firstly, aging enhances your chances of developing other conditions (like DM, high blood pressure, etc.) that trigger Peripheral Vascular Disease.
Secondly, aging tends to harden and thicken your arterial walls so they do not have enough space to expand. When summed up, these factors greatly limit the flow of oxygen-rich blood through your arteries, eventually contributing to PVD.
Timely Diagnosis and Intervention
Because a variety of causes of Peripheral Vascular Disease are modifiable—i.e. you can take steps to modify them—timely diagnosis and intervention are imperative. Inability to do so could otherwise lead to life-threatening consequences. If you are concerned about PVD or PAD, the specialists at Precision VIR can provide timely diagnosis and the best treatment for your needs. Call to request an appointment for an evaluation with an expert doctor at Precision VIR. We will create an individualized plan to help you get the best results.
Precision VIR serves the DFW area including Dallas, Fort Worth, Carrollton, Richardson, Garland, Mesquite, Highland Park, University Park, Park Cities, Allen, Plano, Frisco, McKinney, Arlington, Irving, Grand Prairie, Flower Mound Denton, Lewisville and all of North Texas.
This information is not a substitute for professional medical advice. Prior to starting any new treatment or questions regarding a medical condition, always seek the advice of your doctor or other qualified health provider.
References
Thiruvoipati T, Kielhorn CE, Armstrong EJ. Peripheral artery disease in patients with diabetes: Epidemiology, mechanisms, and outcomes. World J Diabetes. 2015;6(7):961-9.
Olin JW, Sealove BA. Peripheral artery disease: current insight into the disease and its diagnosis and management. Mayo Clin Proc. 2010;85(7):678-92.
Clement DL, De Buyzere ML, Duprez DA. Hypertension in peripheral arterial disease. Curr Pharm Des. 2004;10(29):3615-20.
Huff T, Jialal I. Physiology, Cholesterol. [Updated 2018 Oct 27]. In: StatPearls [Internet]. Treasure Island (FL): StatPearls Publishing; 2018 Jan-. Available from: https://www.ncbi.nlm.nih.gov/books/NBK470561/
Aronow WS. Peripheral arterial disease in the elderly. Clin Interv Aging. 2007;2(4):645-54.
Sotoda Y, Hirooka S, Orita H, Wakabayashi I. [Recent Knowledge of Smoking and Peripheral Arterial Disease in Lower Extremities]. Nihon Eiseigaku Zasshi. 2015;70(3):211-9.
McDermott MM, Criqui MH, Ferrucci L, et al. Obesity, weight change, and functional decline in peripheral arterial disease. J Vasc Surg. 2006;43(6):1198-204.
Sarangi S, Srikant B, Rao DV, Joshi L, Usha G. Correlation between peripheral arterial disease and coronary artery disease using ankle brachial index-a study in Indian population. Indian Heart J. 2012;64(1):2-6.
Khaleghi M, Isseh IN, Bailey KR, Kullo IJ. Family history as a risk factor for peripheral arterial disease. Am J Cardiol. 2014;114(6):928-32.