Huge Breakthrough in Varicose Vein Treatment
For Immediate Release: Dallas, TX — The expert doctors and staff at Precision VIR are excited to announce that they are now a provider of VenaSeal™, a major advancement in the treatment of varicose veins and venous insufficiency. These conditions are caused by veins that do not sufficiently return blood from the legs up to the heart, which can result in pain, aching, heaviness, cramping, swelling, itchiness or tingling in the legs. By offering this state-of-the-art VenaSeal treatment to their patients, Precision VIR will continue their role as highly respected leaders in vascular disease diagnosis and treatment in the Dallas-Fort Worth area.
The Benefits of VenaSeal
The VenaSeal technology will give patients suffering from painful swelling and heaviness in their legs almost instant relief with minimal discomfort. VenaSeal is a FDA-approved system that permanently treats varicose veins at their source by sealing the damaged veins with adhesive.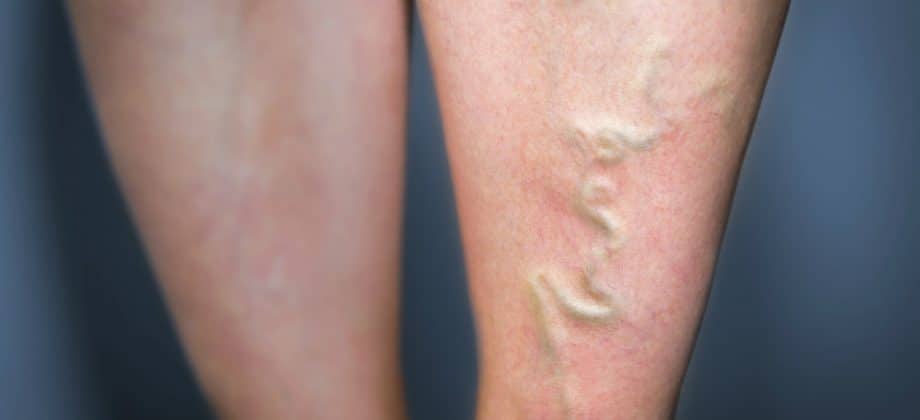 With VenaSeal, only local numbing is required. There is no need for compression stockings after the procedure. If required, both legs can be treated at the same appointment. VenaSeal is the least invasive, most comfortable procedure for relieving the pain, discomfort and unsightliness of varicose veins. Most patients are back to their normal activities almost immediately.
"Patients sometimes think of their varicose veins as only a cosmetic issue. However, varicose veins can be a sign of venous insufficiency, which, over time can lead to more serious problems and impact quality of life," explains Dr. Danny Chan. If untreated, venous insufficiency often progresses. It can cause leg pain, throbbing, aching, itching, numbness, restlessness, heaviness, swelling, leg ulcers and open wounds. Treatment with VenaSeal improves blood circulation, which in turn produces healthier and stronger legs.
About the VenaSeal Procedure
During VenaSeal treatment, one of the skilled and experienced doctors at Precision VIR numbs the site, and then inserts a catheter. The patient only feels a slight prick or sting from the single needle. Through the catheter, and guided by ultrasound, the VenaSeal adhesive, like a superglue, is precisely injected into the damaged veins. The doctor applies a bit of pressure to the area to ensure that the vein is sealed shut. The catheter is then removed, a bandage is applied, and the patient begins to feel immediate relief. The entire procedure only takes about 20 minutes. Recovery is short, side effects are minimal, if any, and the results are permanent.
The doctors at PVIR are thrilled to be able to offer a short treatment with long-term results to their patients suffering from vein problems. "Being able to provide relief to our patients with the VenaSeal procedure is truly gratifying. It's minimally invasive, and doesn't have the same discomfort and recovery period as older technologies," explains Dr. Jaryd Stein. "Our VenaSeal patients appreciate that they don't have wear compression stockings anymore," He adds.
About Precision VIR
Founded in 2012 by board-certified vascular and interventional radiologists Dr. Danny Chan and Dr. Jaryd Stein, Precision VIR is a recognized leader in the Dallas-Fort Worth area for treatment of varicose veins, venous insufficiency and other venous-related diseases. If patients are suffering from leg discomfort, swelling, heaviness, or unsightly veins, the doctors and staff at Precision VIR can help.
Schedule Appointment
To see if patients are eligible for VenaSeal or another symptom-relieving treatment, they can contact Precision VIR for a consultation at 214-382-3200 or complete the form below.
Precision VIR serves the DFW area including Dallas, Fort Worth, Carrollton, Richardson, Garland, Mesquite, Highland Park, University Park, Park Cities, Plano, Frisco, Allen, McKinney, Arlington, Irving, Grand Prairie, Flower Mound, Denton, Lewisville and all of North Texas.
This information is not a substitute for professional medical advice. Prior to starting any new treatment or questions regarding a medical condition, always seek the advice of your doctor or other qualified health provider.