Can Fibroids Be Treated with Medications?
It's very common for a woman to be told that she needs surgery to treat her fibroid symptoms. Most often, a hysterectomy is recommended. For women who still want to get pregnant, a surgery to remove the fibroids but leave the uterus in place (a myomectomy) is the surgery of choice. But for women who don't want to have surgery or who don't want to lose their uterus, there are several medications for fibroids that can improve fibroid symptoms. Let's take a look at them.
Non-Steroidal Anti-Inflammatory Drugs (NSAIDs)
NSAIDs are commonly used to treat the cramping pain associated with menstruation and fibroids. They block the inflammatory process and uterine contractions responsible for menstrual cramps. The most common NSAIDs are aspirin, ibuprofen, and naproxen. NSAIDS are so effective at relieving menstrual cramps that pressure was put on the FDA to release ibuprofen over the counter in the 1970's so more women could use it.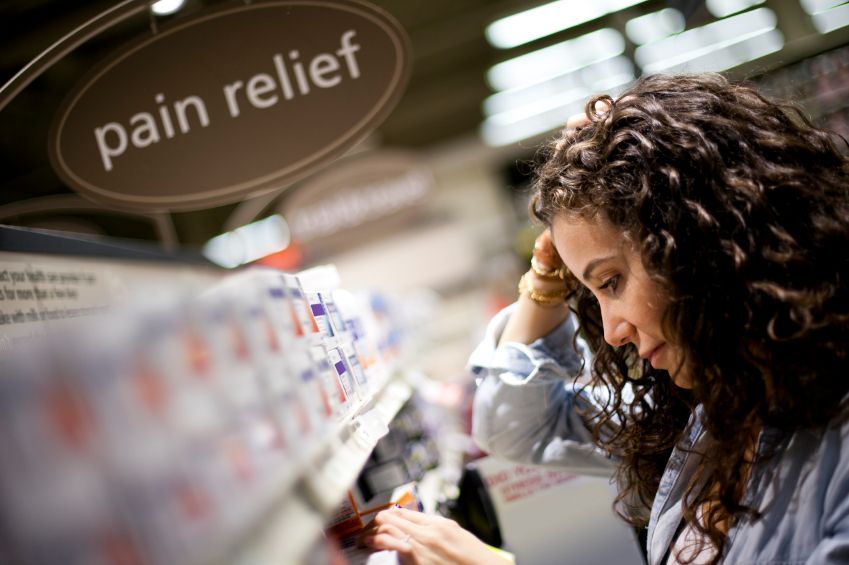 Oral Contraceptives
Oral contraceptives can be used to regulate the menstrual cycle in an effort to stop spotting between periods or continual bleeding. They can also sometimes reduce the volume of menstrual flow. Oral contraceptives will not shrink the fibroids, however. They also carry several risks, which are much higher in older women and in women who smoke.
Leuprolide
Leuprolide is similar to a natural hormone that blocks the production of any menstrual or pregnancy hormones. This mimics the situation in menopause and switches off the production of estrogen by the ovaries. The lack of estrogen allows the fibroids to shrink. They can shrink up to 70% after six months of therapy.
Leuprolide is often given as a long-acting injection. The most common brand used in the USA is Lupron or Lupron Depot. Leuprolide is prescribed by some doctors as medications for fibroids. The downside of using Leuprolide for management of fibroids is that there are unpleasant side effects in up to 95% of women. The side effects can include hot flashes, decreased libido, vaginal dryness, irritability, and mood swings. Small amounts of other hormones may be given when a woman is taking leuprolide to help manage the symptoms. When the leuprolide is stopped, the fibroids rapidly return to their original size and the fibroid symptoms recur.
Tranexamic Acid
Tranexamic acid is used to stop excessive bleeding. This is why it is considered one of the medications for fibroids. It prevents the breakdown of the body's normal systems to stop excess bleeding. The brand name of tranexamic acid is Lysteda. It is taken as a pill for up to 5 days during the menstrual cycle. It can decrease menstrual flow by up to 50%. Tranexamic acid does not improve menstrual cramping or shrink the fibroids.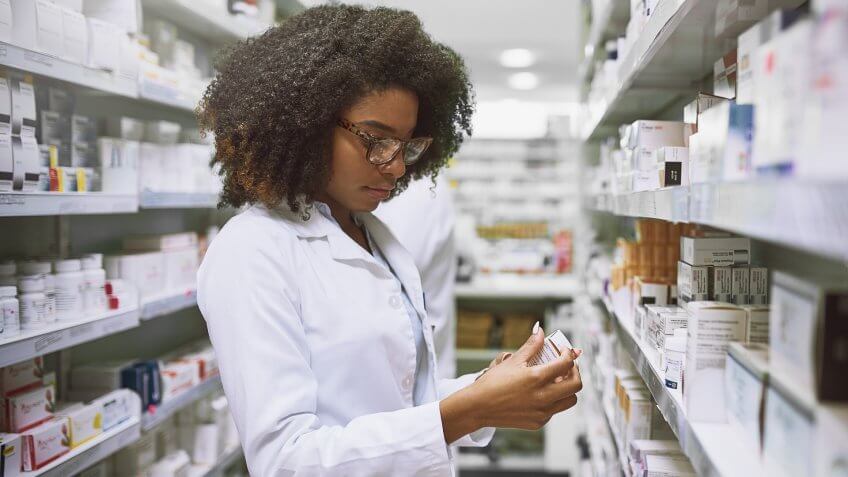 Ulipristal
Ulipristal is one of the medications for fibroids that acts as a hormone and results in significant reduction of menstrual flow, decreased cramping, and shrinkage of fibroids. It does not produce menopausal symptoms, but it stimulates overgrowth of the endometrium. Therefore, it is given for repeated three-month courses, allowing a normal menstrual cycle between each course. Ulipristal has not yet been approved by the Federal Drug Administration in the USA. It is already widely used in other countries.
Medicated Intrauterine Device (IUD)
An IUD is a small device that is inserted into the uterus through the cervix by a gynecologist to prevent pregnancy. Some brands of IUDs contain hormone medication that is slowly released into a woman's system. The hormone can decrease menstrual flow and cramping for three to five years depending on the brand. The brands of hormonal IUDs available in the USA are Mirena, Skyla, Liletta, and Kyleena. The Mirena is the most commonly used.
There are a few drawbacks to using a medicated IUD as one of the medications for fibroids to manage fibroid symptoms. The device may be difficult to insert in a woman with fibroids, especially if they are pushing on the inside lining of the uterus. In women with fibroids, the device is more likely to be expelled from the uterus. Also, the fibroids usually do not shrink when a woman uses an IUD.
Alternative to Medications for Fibroids or Surgery
For women who don't want to experience the side effects of medication or undergo surgery, the most reliable way to treat all the fibroids is with a minimally-invasive procedure called uterine fibroid embolization (UFE). Uterine Fibroid Embolization (UFE) is the most reliable way to treat fibroids with a safe and effective non-surgical procedure.
During a UFE procedure, a tiny tube is fed through the blood vessels right to the uterus and the blood flow to all the fibroids is blocked from the inside. If the blood supply to the fibroids is cut off, the fibroids will die and can no longer grow. They will simply shrink in size. The woman can go home the same day, and the recovery time is usually 7-10 days, much less than hysterectomy.
Before deciding to take medication, undergo a hysterectomy or myomectomy, speak to our fibroid expert Dr. Suzanne Slonim to see if you are a candidate for Uterine Fibroid Embolization. For more information about UFE or to schedule a consultation with Dr. Suzanne Slonim, visit FibroidFree.com, call to schedule at 214-382-3200, or complete the form below
Precision VIR serves the DFW area including Dallas, Fort Worth, Carrollton, Richardson, Garland, Mesquite, Highland Park, University Park, Park Cities, Allen, Plano, Frisco, McKinney, Arlington, Irving, Grand Prairie, Flower Mound Denton, Lewisville and all of North Texas.
This information is not a substitute for professional medical advice. Prior to starting any new treatment or questions regarding a medical condition, always seek the advice of your doctor or other qualified health provider.